Well that's it folks. It's time for the project to end so that me and Bert can work on new and exciting things =). While we reflect on the comic and talk about what's next, it's also good to think about why we started the comic in the first place which you can find at some of our old blog posts:
To see why Jess created the comic, go to the post: Hi and welcome =D (19 Nov 2009)
To see why Bert got involved with the comic, go to the post: Why a comic? (22 Nov 2009)
There is also a more in-depth interview in our first news letter: Newsletter #1 (3 Jan 2010)
Bert Reflects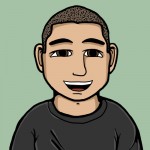 I love to laugh. I love to make people laugh. When I teach, if I don't get a laugh when I lecture, I think it's a bad lecture. Probably not the best barometer of learning, but I at least try to keep students interested.
As I've said in multiple posts, I think laughter is a pathway to healing, and there needs to be a lot of healing in adoption! Sometimes we are too angry or, quite frankly, too wrapped up our own drama to see the forest through the trees. I'm not arguing for acceptance of adoption here, but merely trying to provide perspective. Laughter does that. Humour does that.
And that's what I was doing here. I'd like to say I had some grand intention and vision in mind when I responded to Jess, but honestly, I was just responding to a Facebook post (I think) Jess had thrown out there about doing an adoption comic. I thought, I have some funny thoughts about adoption, let's see where it goes. Thanks to Jess for taking the risk with me and allowing me to join what really was her idea from the beginning.
And it went some cool places. Jess talks about them below, and I echo them. We've had some positive comments and some negative ones. We've met some cool people and explored some fun things. We've gotten attention far and wide, and we've put a little of our own experiences into it.
It's been fun to explore a new way to look at adoption, to make others laugh, and to, hopefully, create a place where people in the adoption world – adoptees, adoptive parents, adoption service providers, researchers, and others – can look at the lighter side of what it means to be adopted.
Jess Reflects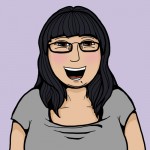 4 years ago I was suppose to be doing an art PhD on adoption and how it was visually represented. I had my bags packed, but a week before I was due to start, I found myself facing the full force of the financial crisis (as many did in 2009) and had to withdraw from the PhD as it was only 1/2 funded. So I find myself with suddenly nothing to do. I also find myself taking stock and asking what I really wanted from life. Apparently Adopted the Comic was want I needed at the time… a focus, something fun, a direction, even if was a random direction.
I kinda started doing this comic with no experience other than an idea and enthusiasm… maybe that's how most projects happen… just doing something =P. But to my surprise the comic captured something in people's imaginations…. confirmed when I was asked by something who know me, asking if I'd heard of Adopted the Comic =P lolz. What I find even more interesting is seeing how people reacted to the comics. We've had good and bad comments plus people like/relate to different comics for different reasons. I think we may have only scratched the surface with this project, but it for me definitely shows that attitudes to how the adoption community see themselves and being able to laugh as well as cry is a real positive step in the right direction.
It is very hard to let go of this project, but it has done more than I ever hoped. I want to thank Bert so much for coming on board and believing in this project as much as me. I doubt the comic would have come as far without his guidance and insight. Hat's off to you Bert.
What's next for Bert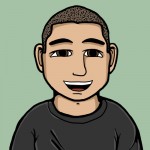 They say all good things must come to an end, and so it is with this. Honestly, right now I'm out of ideas and overwhelmed with the commitments of being a professor, husband, and father. So while there are many humourous moments I've had, I just haven't had the time to write them down, think them through, or turn them into a comic.
And that's what life does sometimes – you do a good thing, you see it to its end, and you move on. I have nothing but wonderful memories of this experience, and I'm glad I did it.
Thanks to Jess for all her hard work. Being the artist and the webmaster is tough work, and she did it for the love of it. Well done.
So, I hope everyone visits often to relive memories and keeps in touch. For now, I'm off to those other research projects (I'm working on some adoption related stuff that will be out in the next couple of years) as well as teaching and family.
The biggest thanks to all of you who responded to and supported this project. As Jess says, we couldn't have done it without you and your response has been wonderful. Thanks so much, and continue to find the humour in our everyday experiences.
What's Next for Jess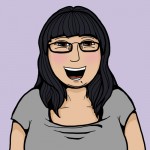 I was pretty rubbish at drawing comics when I first started this, not realising what a different mindset you had to have for cartoon drawings over just sketching. Needless to say I've come out the other end of this project with some stronger illustration skills.
In 2011, with my new found skills, I was asked to illustrate, in a similar style to this comic, the education book Learn Thai – Through Stories, Grammar and Exercises – Book 1 by Karine Jones. Amazingly it was published in 2013!
Before this comic I'd never thought of myself as an illustrator… but now with the project ending and having published a book I have completely breathed life back into my art. My spark is back and I am so excited about what the future will bring as I pursue illustration full time. I've made a whole new body of illustration work which you can see on my artist portfolio website: www.jessica-emmett.com/illustration/
While this joint project has come to an end, It's been clear to me that I still need comics in my life, so I have decided to start my own solo comic. It's not only gonna be about adoption, it will include comics about some of my other loves like technology and archery, but yes there will be some adoption comics still from time to time. You can find my new comic here: www.straythoughtscomics.com
It really is an exciting part of my life right now and I could have never got here without Bert's excellent writing and all your encouragement and support. So from me, a huge thank you to everyone that's been involved!